Irish moths



Family: Sub-family:

449 * Ash Bud Moth * Prays fraxinella


Wingspan: 14-18mm. Plain dark form also occurs

Flight time: June-August
Habitat: Can be found wherever foodplant occurs

Larval foodplant: Ash
Mine: October-June.
A small irregular corridor with dispersed frass widens into a small blotch.
In spring the larvae feed in the flower buds, causing them to droop.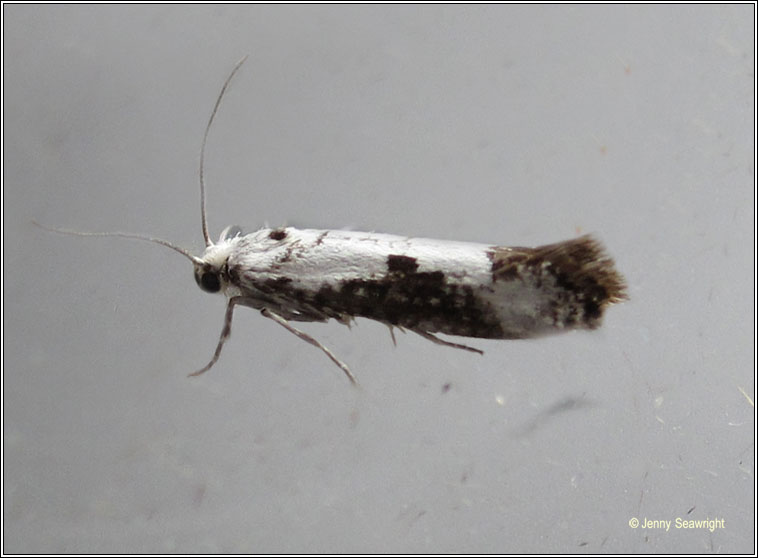 Ash Bud Moth, Prays fraxinella
Ballingeary, Co. Cork, SW Ireland. July 2011