Irish moths



Family: Gracillariidae Sub-family: Lithocolletinae

342 * Nut Leaf Blister Moth * Phyllonorycter coryli

Photographs: Leaf mine on Hazel, Corylus avellana. July 2011

Wingspan: 7-9mm
Flight time: May and August

Food plant: Hazel (Corylus)
Mine: July and September-October
Upper surface mine over vein. Initially appears as a flat, silvery blotch with brown speckles, then contracts, folding leaf upwards. Frass in opposite corner to pupa. Can be several mines in each leaf.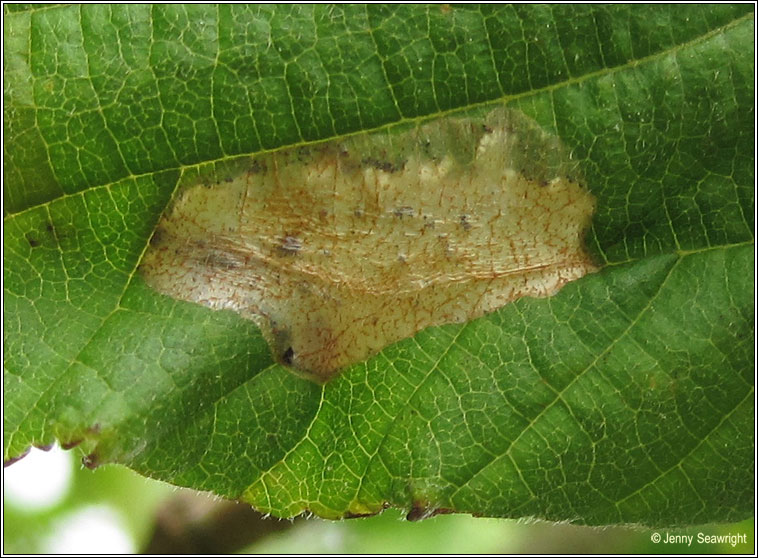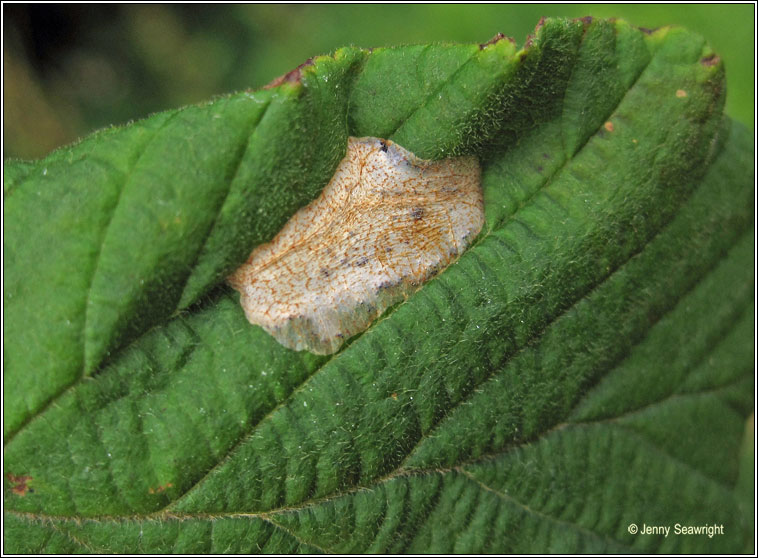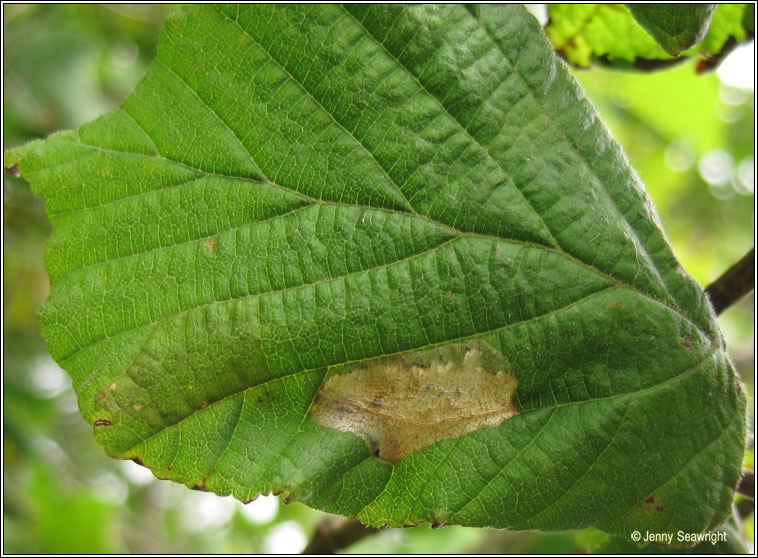 Nut Leaf Blister Moth, Phyllonorycter coryli
Ballingeary, Co. Cork, SW Ireland. July 2011