Irish moths



Family: Gracillariidae Sub-family: Lithocolletinae

337 * Phyllonorycter hilarella



Wingspan: 7-9mm

Flight time: Two generations, May-June and August

Food plant: Salix spp.
Mine: July and September-October.
Large lower surface mine with numerous very small creases, frass in a corner. Often positioned between two side veins.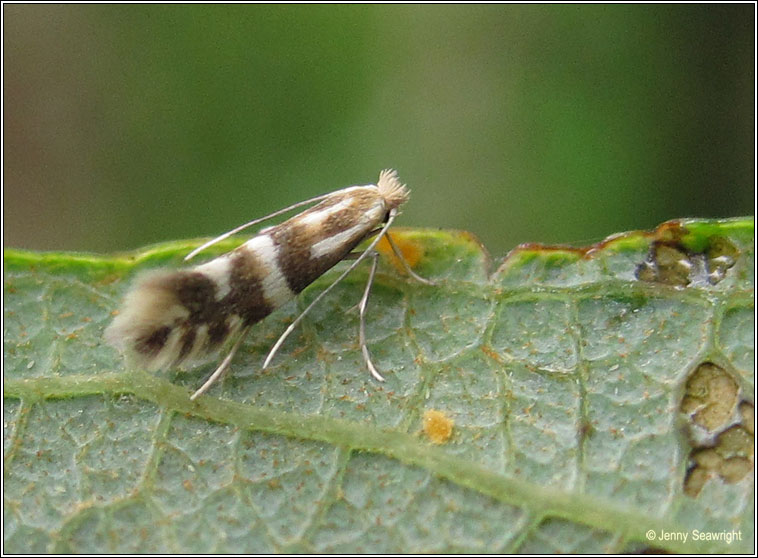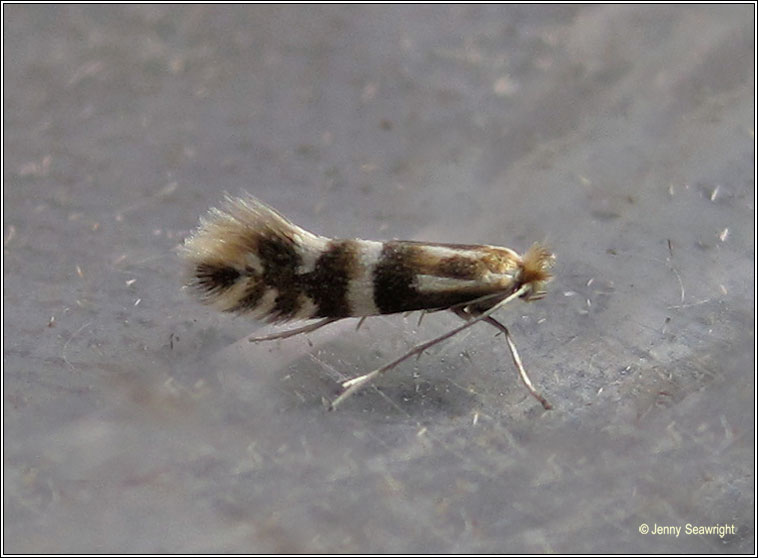 Phyllonorycter hilarella
Ballingeary, Co. Cork, SW Ireland. July 2011.