Irish moths



Family: Geometridae Sub-family: Larentiinae

1799 * Winter Moth * Operophtera brumata


Widespread, common
Wingspan: 22-28mm. Females are wingless.

Flight time: November-January
Habitat: Woods, hedges, gardens, scrub. Not found at high altitudes

Larvae feed on most broad-leaved shrubs and trees, also Bog-myrtle and heather. Recently reported as a pest in forestry plantations.

Similar: Northern Winter Moth and female March Moth, also
November Moth agg. Usually larger with more pointed wingtips.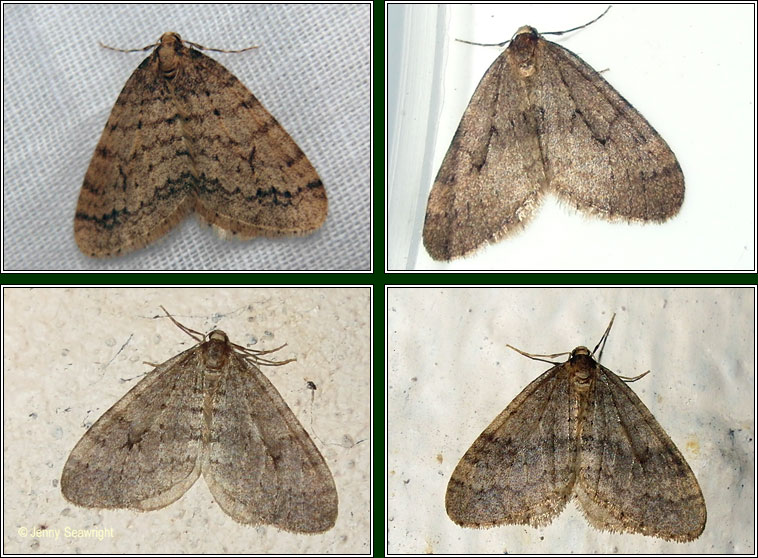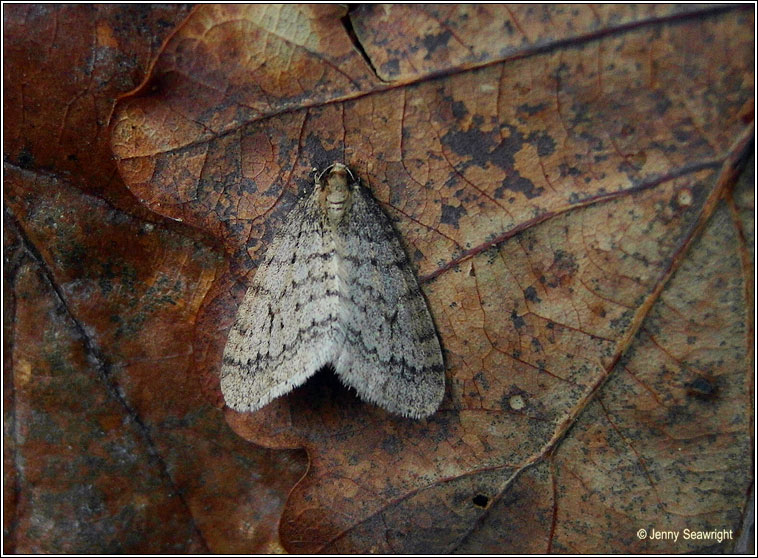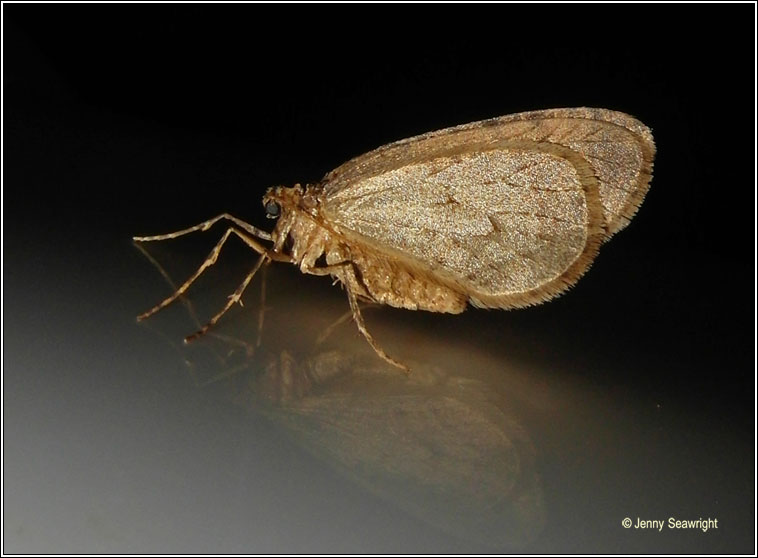 Winter Moth, Operophtera brumata
Adult: Ballingeary, Co. Cork, SW Ireland. December 2010. Caterpillar: On Hazel, May 2011