Irish moths



Family: Lasiocampidae

1631 * December Moth * Poecilocampa populi


Locally common.
Wingspan: 30-45mm. Female is larger than male.

Flight time: November-January
Habitat: Most frequent in woodland, also hedgerows, scrub, gardens

Larvae feed on the leaves of a range of deciduous trees including Birch, Oak, sallows, Hawthorn, Blackthorn

Similar: Small Eggar. Scarce. Brown with white oval, later flight time.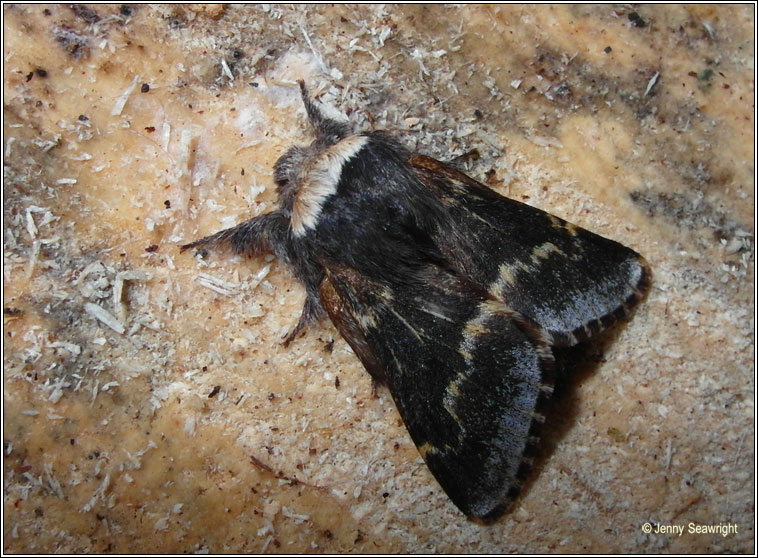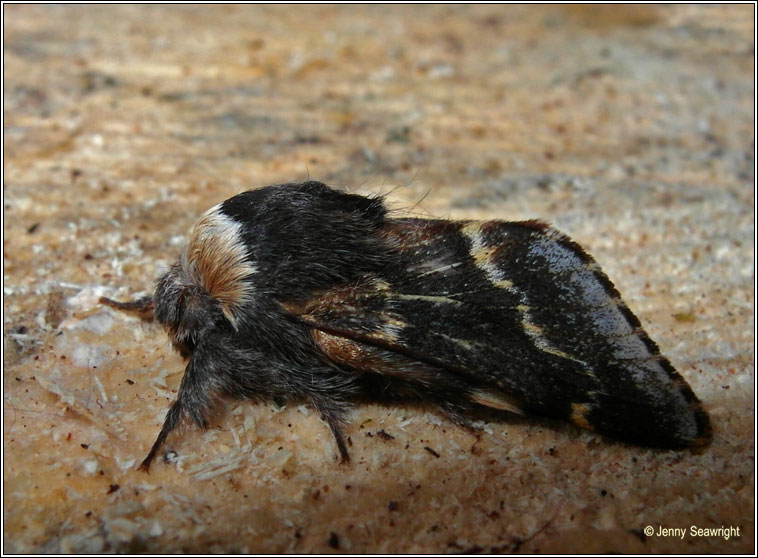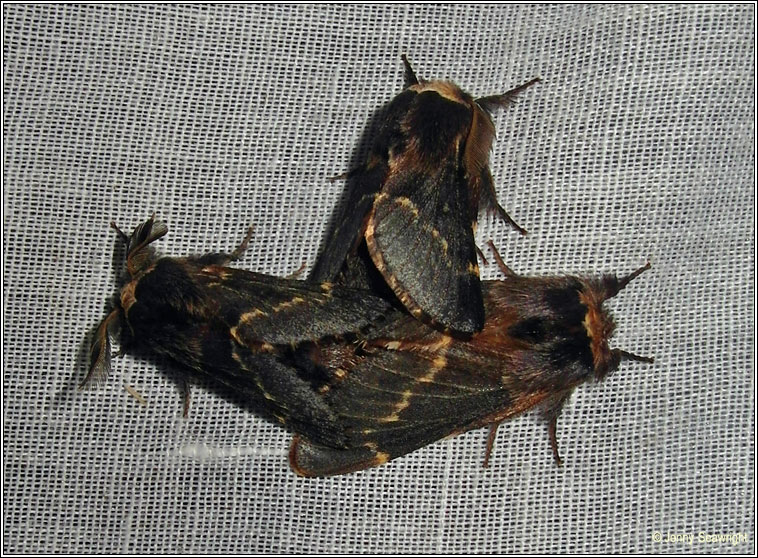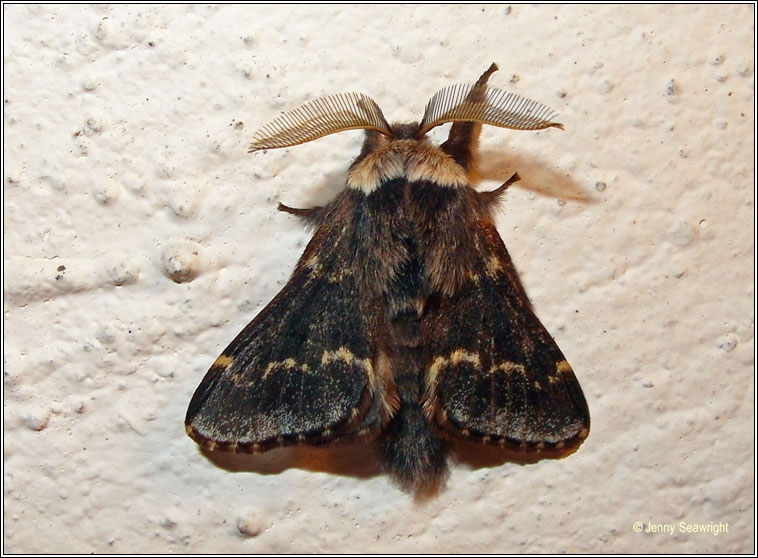 Photographs: Ballingeary, Co. Cork, SW Ireland. December 2010