Irish moths



Family: Crambidae Sub-family: Crambinae 

1309 * Agriphila geniculea



Widespread
Wingspan: 20-25mm

Flight time: July-October
Habitat: Can be abundant in dry grassland and sand-dunes

Food plant: Small, short grass species e.g Festuca ovina.
Larvae: Late September-early May, inhabits silken gallery with pale frass at base of grass stems. Sometimes curls tightly round stems.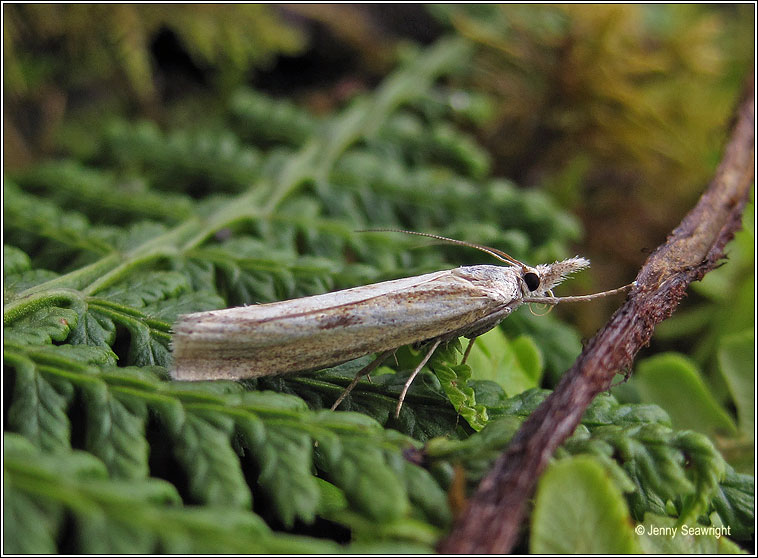 Agriphila geniculea
Ballingeary, Co. Cork, SW Ireland. July 2010 and 2011