Irishmoths.net



Family: Sub-family:

99 * Stigmella hybnerella

Leaf mine photographs on Hawthorn, Crataegus monogyna. Sept 2011

Wingspan: 4-5mm
Flight time: Two generations, April-May and July-August

Food plants: Rosaceae: Hawthorn (Crataegus), also found on Sorbus, Amelanchier, Cotoneaster
Mine: May-June and July-September
Egg can be laid on either side of leaf. The early gallery with linear frass widens abruptly into a blotch with dispersed frass. Blotch often near leaf margin. White larva with brown head.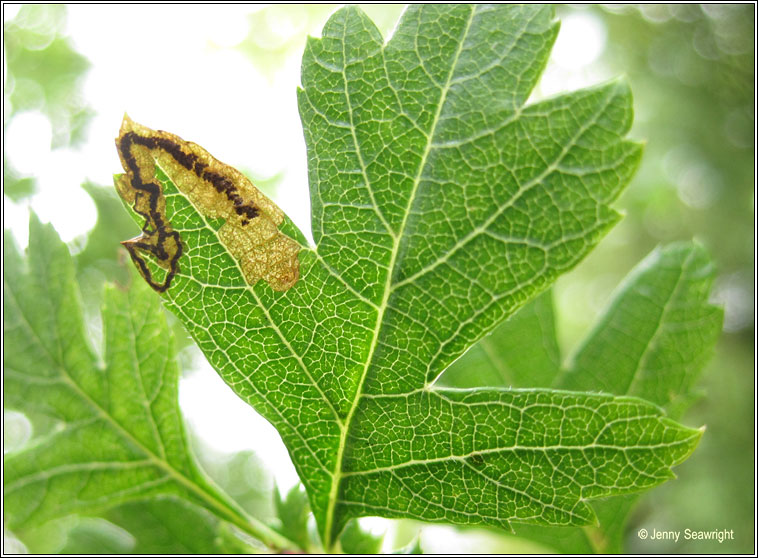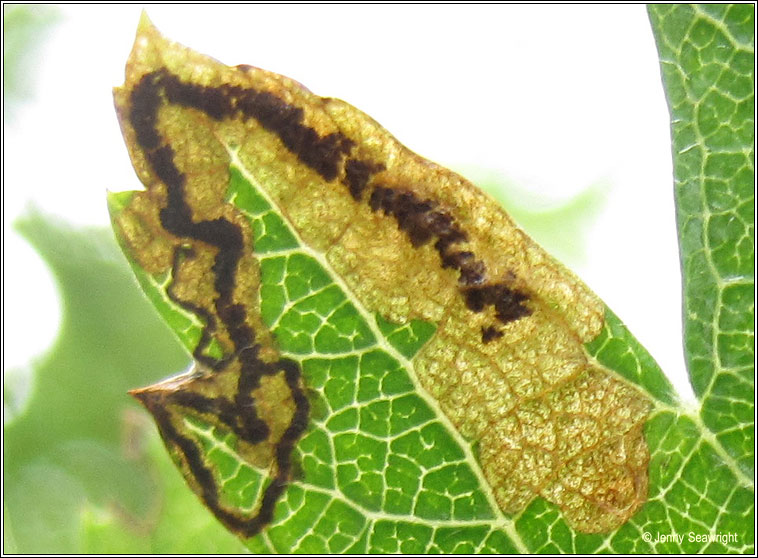 Stigmella hybnerella
Leaf mine on Hawthorn, Crataegus monogyna. Bantry, Co. Cork, SW Ireland. September 2011