Irishmoths.net



Family: Momphidae

881 * Mompha terminella

Leaf mine on Broad-leaved Willowherb, Epilobium montanum. Sept 2011. Confirmed by John Langmaid, first record of these mines on Epilobium.

Wingspan: 8mm
Flight time: July-August

Food plant: Previously only recorded on Circaea lutetiana (Enchanter's Nightshade)
Mine: August-September
Egg on upper side. Initial corridor either in spirals or strongly looped. A second mine begins as a narrow corridor before widening into a large blotch with the frass in a broad band. Pupation is external.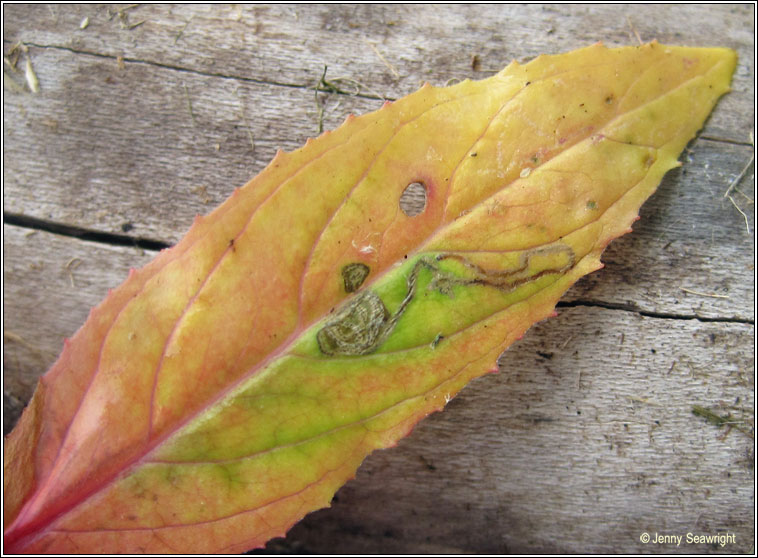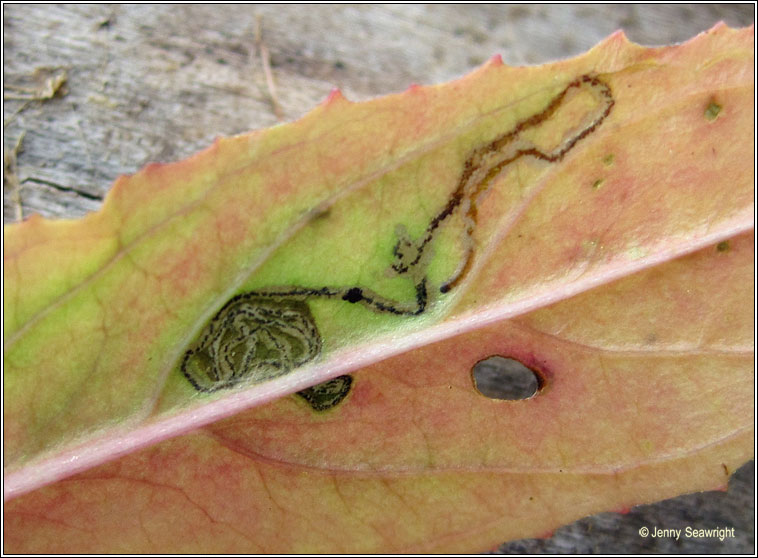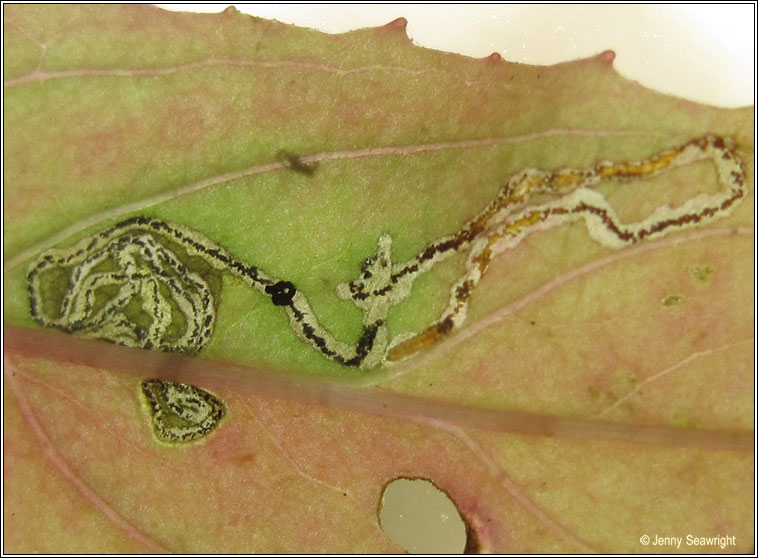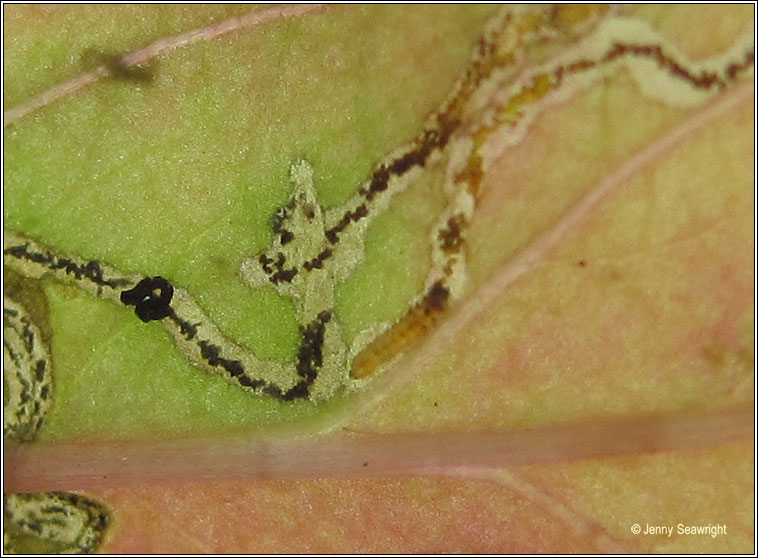 Mompha terminella
Leaf mine on Broad-leaved Willowherb, Epilobium montanum. Ballingeary, Co. Cork, SW Ireland. September 2011