Irishmoths.net



Family: Elachistidae

590 * Perittia obscurepunctella


Photos: Leaf mine on Honeysuckle (Lonicera periclymenum). July 2011

Wingspan: 9mm
Flight time: April-May. Day-flying in sunshine

Food plant: Honeysuckle (Lonicera)
Mine: June-August
Egg laid on underside of leaf. A large transparent blotch develops near the leaf margin, often with a central reddish-brown spot. There are frequently 2-3 larvae in each mine.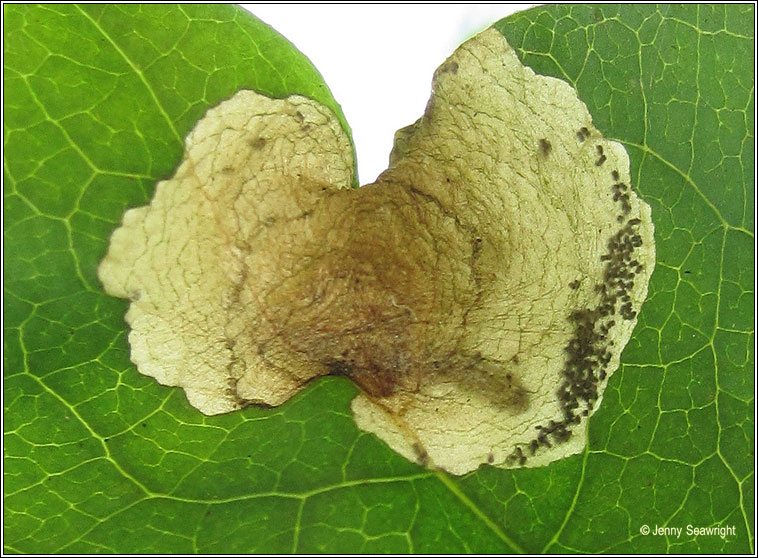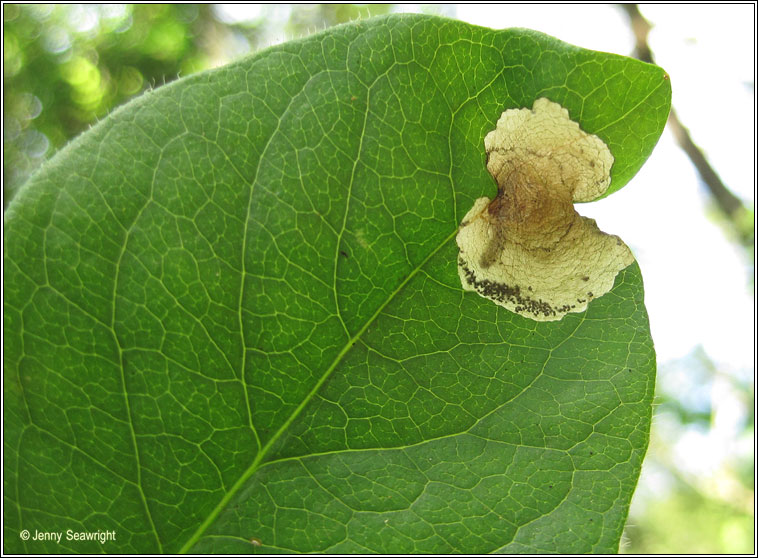 Perittia obscurepunctella
Leaf mine on Honeysuckle, Lonicera periclymenum. Macroom, Co. Cork, SW Ireland. July 2011