Irishmoths.net



Family: Coleophoridae

587 * Coleophora caespititiella

Larval case on Soft Rush (Juncus effusus). August 2011

Wingspan: 8-10mm. Adults need gen.det to determine
Flight time: May-June. Flies at dusk and night

Food plant: Juncus spp. (Rush): Juncus conglomeratus, gerardii, effusus, articulatus, inflexus
Mine: August-May
Egg laid among the flowers, larva initially feeding inside the seed capsules. The case is made by the final instar larva and decorated with frass and vegetable material.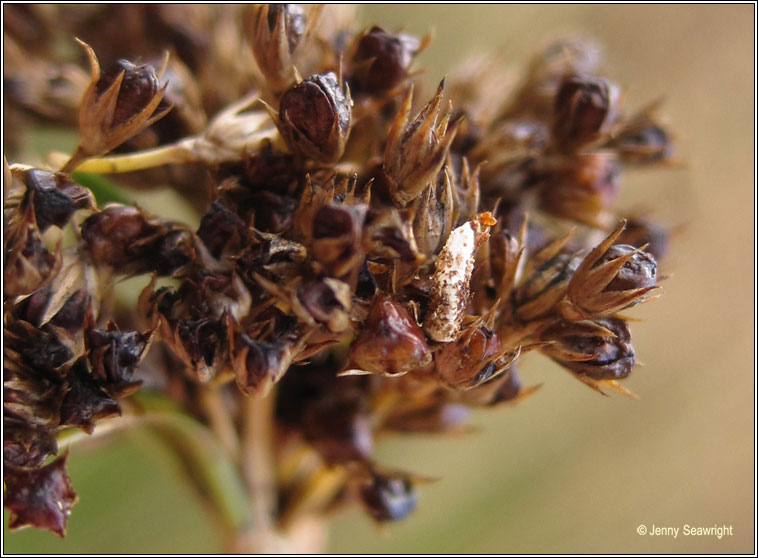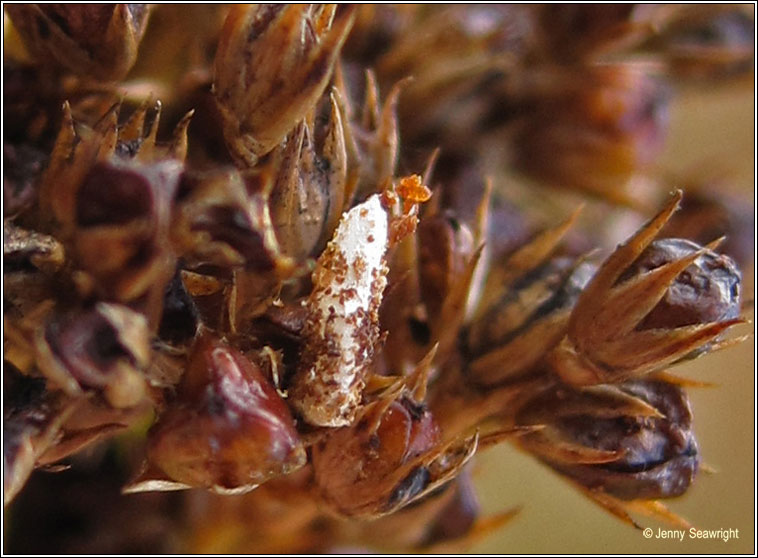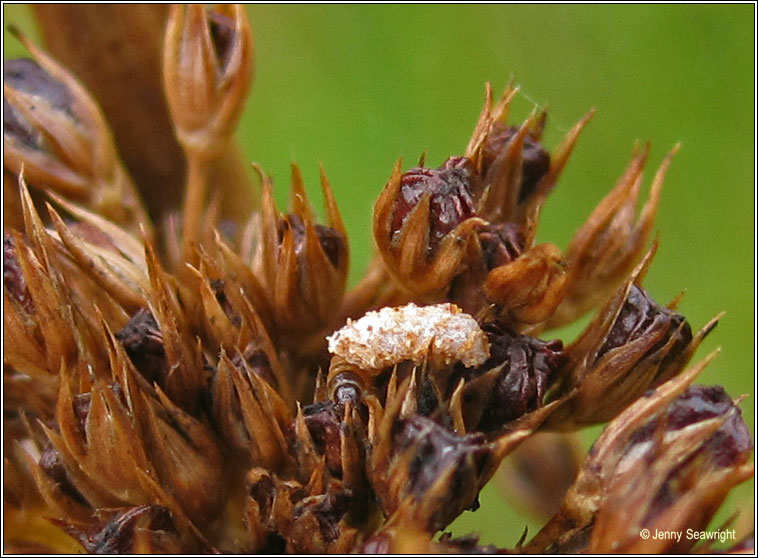 Coleophora caespititiella
Larval case on Soft Rush, Juncus effusus. Ballingeary, Co. Cork, SW Ireland. August 2011