Irishmoths.net



Family: Nepticulidae

50 * Stigmella aurella

Photographs: Leaf mine on Bramble (Rubus fruticosa) agg. Oct 2010

Wingspan: 6-7mm
Flight time: May-June and during the summer

Food plants: Bramble (Rubus fruticosus agg), Geum, Fragaria, Agrimonia.
Mine: May-June, July-August, October-March
Egg on either side of leaf. Long corridor with a broad central line of dispersed frass

Similar: Stigmella splendidissimella.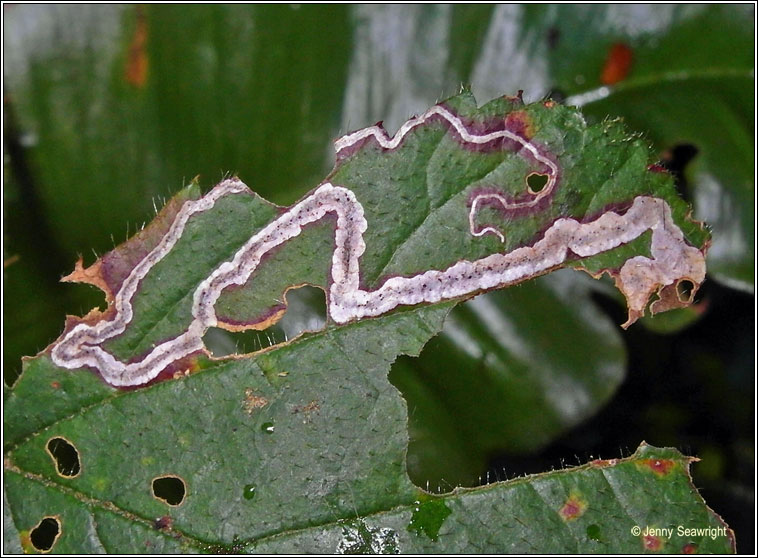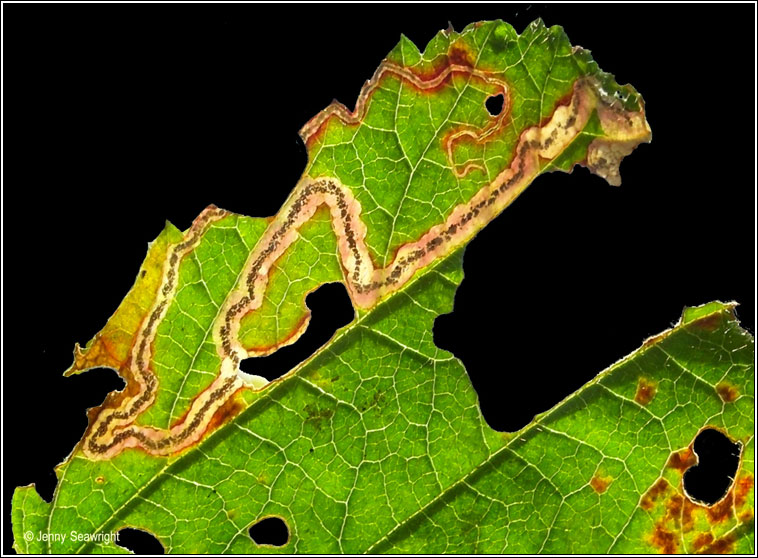 Photographs: Ballingeary, Co. Cork, SW Ireland. October 2010