Irishmoths.net



Family: Nepticulidae

34 * Ectoedemia occultella

Identification needs confirming
Photographs: Leaf mine on Birch (Betula). August 2011

Wingspan: 5-7mm
Flight time: May-July

Food plant: Birch (Betula)
Mine: August-October
Egg on lower surface. The mine is an often roundish, upper surface blotch with a conspicuous dark centre. Pale edges to the blotch develop later. There is no preceeding corridor.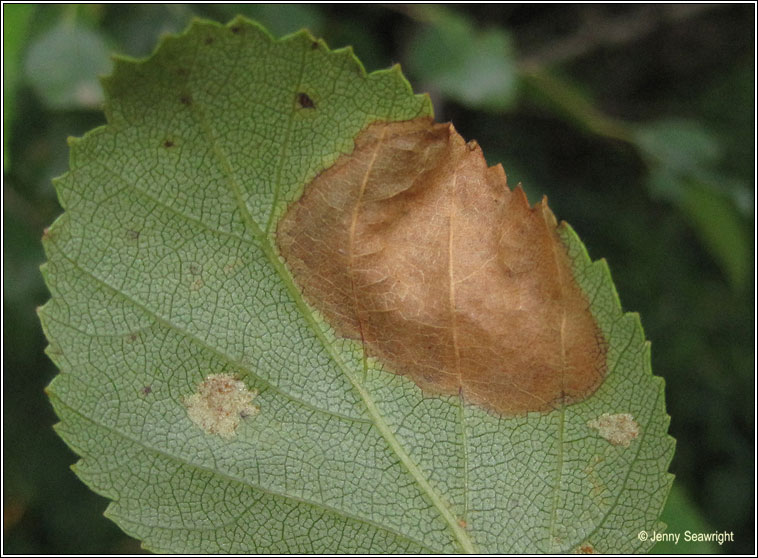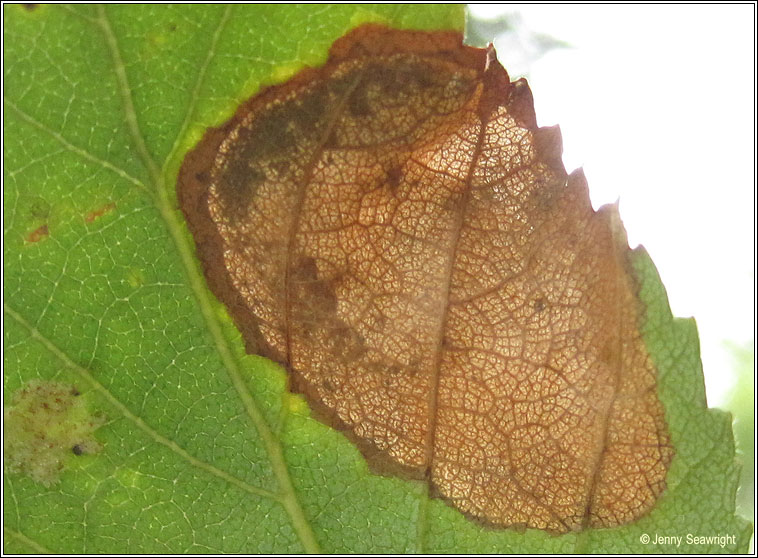 Ectoedemia occultella
Leaf mine on Birch, Betula. Glengarriff, Co. Cork, SW Ireland. August 2011