Irishmoths.net



Family: Gracillariidae Sub-family: Lithocolletinae

335 * Phyllonorycter salicicolella

Photographs: Leaf mine on Willow (Salix). July 18 2011.
Adult ex-mine July 25 2011, specimen (female) identified by Ken Bond

Wingspan: 7-9mm
Flight time: Two generations, May and July-August

Food plants: Salix aurita (Eared Willow) Salix caprea (Goat Willow) and Salix cinerea (Grey Willow)
Mine: July and September-October.
Forms a lower surface mine on leaf edge or between two veins. Needs breeding to separate from other salix-feeding Phyllonorycter spp.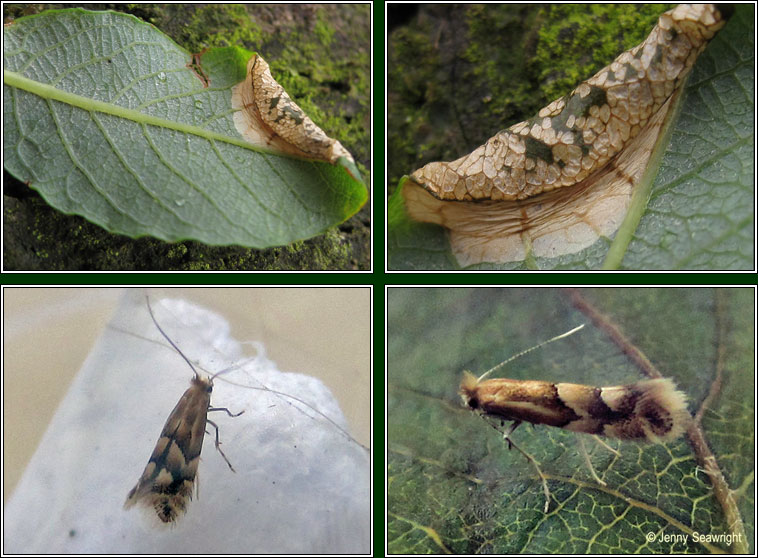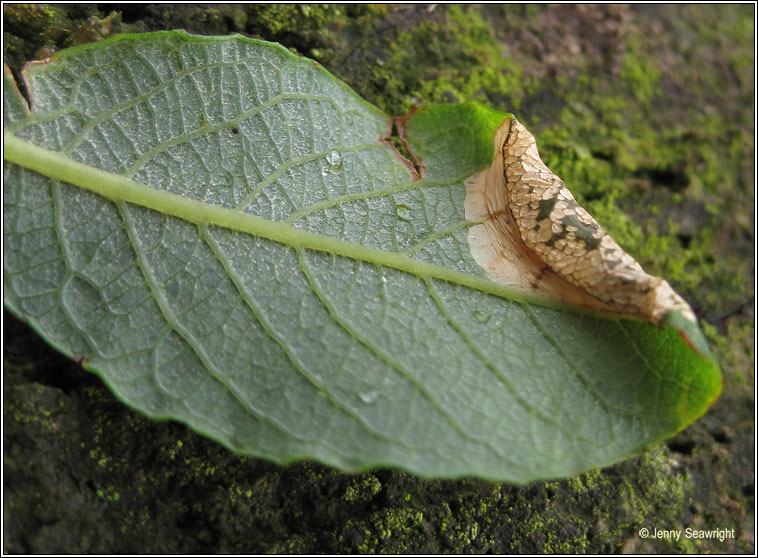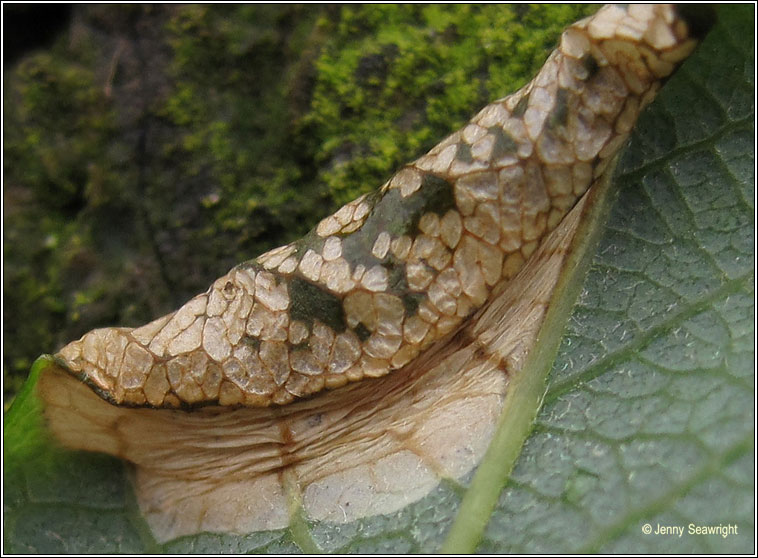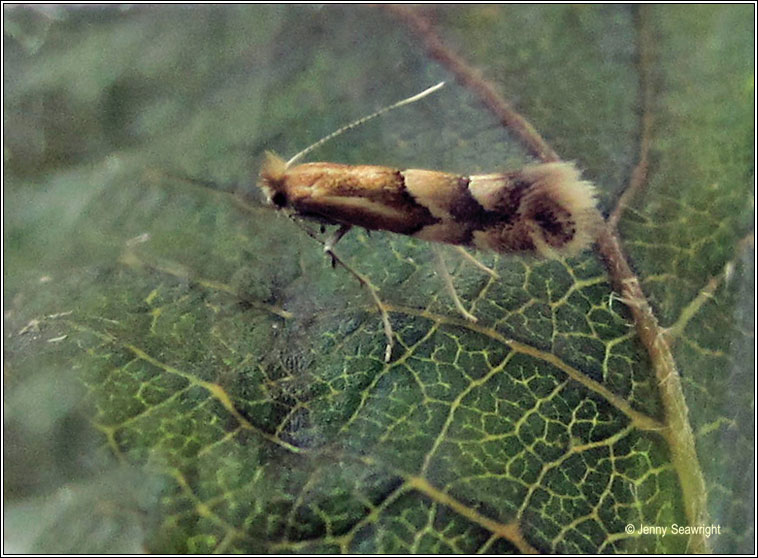 Phyllonorycter salicicolella
Leaf mine on Willow, Salix. Adult ex-mine. Ballingeary, Co. Cork, SW Ireland. July 2011