Irishmoths.net



Family: Gracillariidae Sub-family: Gracillariinae

303 * Parornix anglicella

Leaf mine photographs on Hawthorn, Crateagus monogyna.

Wingspan: 9-11mm. Gen.det required
Flight time: April-May and August

Food plant: Hawthorn (Crataegus)
Mine: July and August-September
Egg underside of leaf. A small, lower-surface corridor leads to a blotch in a lobe tip. Lower surface is wrinkled rather than clearly folded, the frass in loose grains.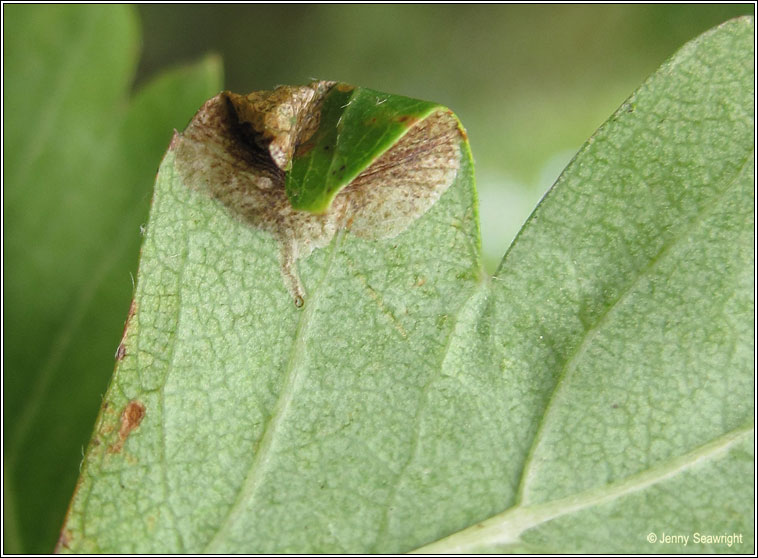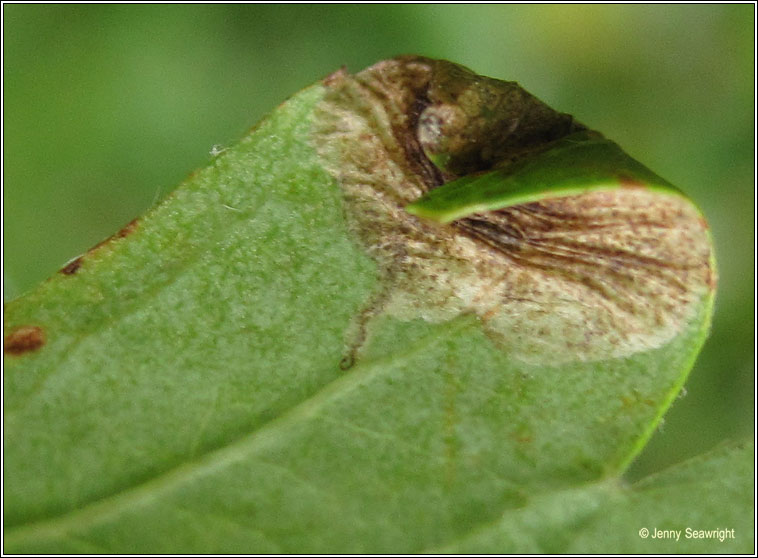 Parornix anglicella
Leaf mine on Hawthorn, Crateagus monogyna. Ballingeary, Co. Cork, SW Ireland. September 2011