Irishmoths.net



Family: Gracillariidae  Sub-family: Gracillariinae 

292 * Caloptilia leucapennella


Wingspan: 13mm. Can be variable, two forms occur
Flight time: March-May and July-October

Food plant: Oak (including evergreen Oak)
Mine: June - September
Egg on underside of leaf. An oval blotch between two veins is followed by a small fold at the leaf margin. Later two cones are made by folding the leaf downwards.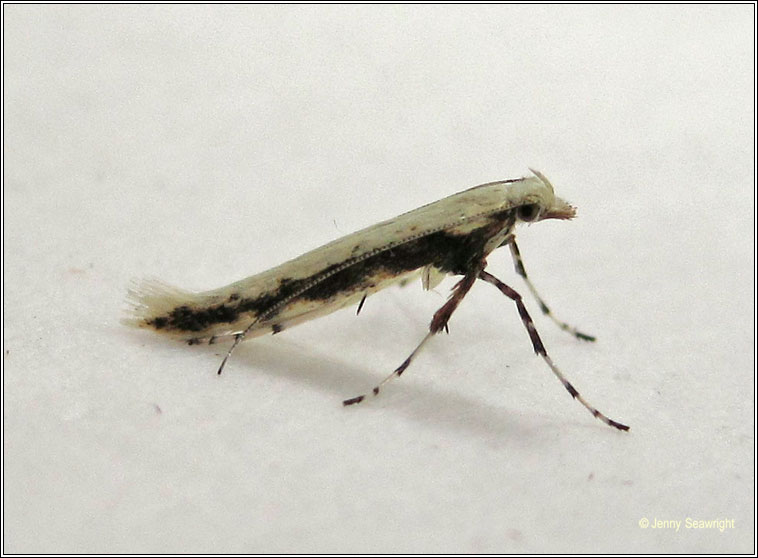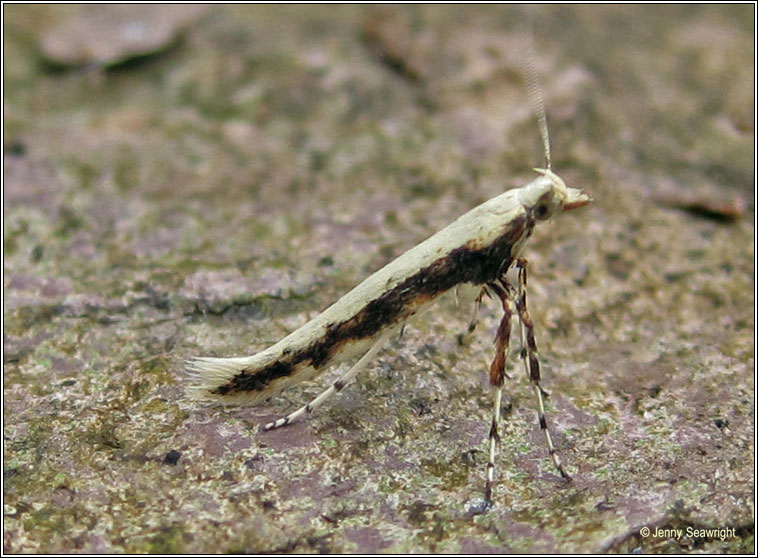 Caloptilia leucapennella
Ballingeary, Co. Cork, SW Ireland. August 2011