Irishmoths.net



Family: Lyonetiidae  Sub-family: Lyonetiinae 

263 * Apple Leaf Miner * Lyonetia clerkella

Photographs: Leaf mine on Apple (Malus). June 2011

Wingspan: 7-9mm
Flight time: April-September

Food plants: Various Rosaceous species, also Birch (Betula)
Mine: May-October
Egg is laid inside leaf. A long, curving, whitish mine with broken frass occurs on the upper surface of the leaf. The larva is deeply segmented.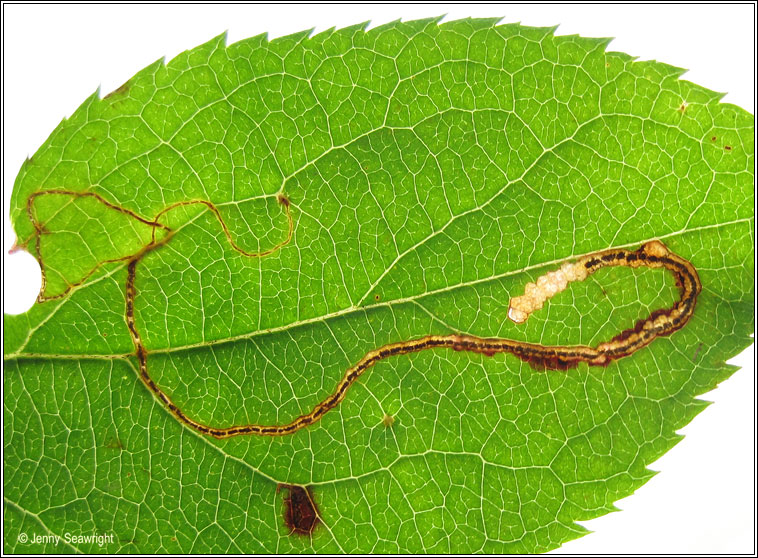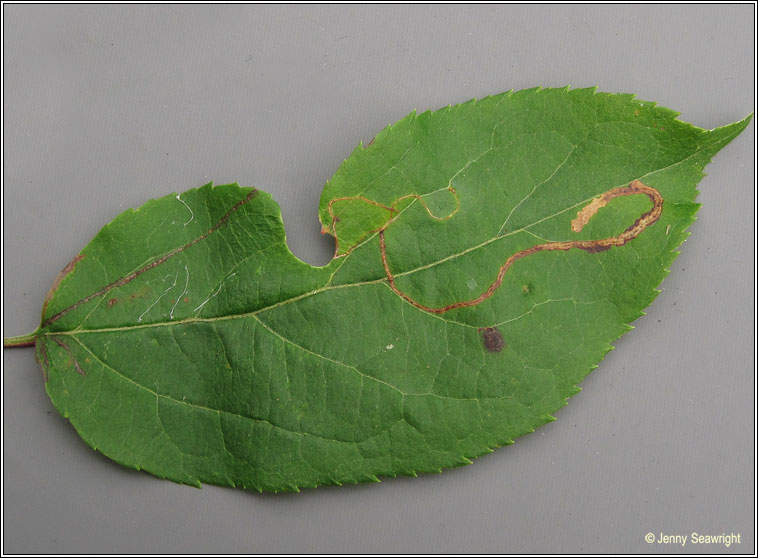 Apple Leaf Miner, Lyonetia clerkella
On Apple (Malus). Fota, Co. Cork, SW Ireland. June 2011