Irishmoths.net



Family: Tischeriidae

123 * Tischeria ekebladella

Photographs: Leaf mine on Oak (Quercus). August 2011

Wingspan: 8-11mm
Flight time: May-June

Food plants: Oak's (Quercus spp.) and Sweet Chestnut (Castanea sativa)
Mine: July-November
An upperside whitish blotch, becoming pale brown with age, without a preceding corridor. Larvae rest in horseshoe-like shape in the centre. Pupation occurs within the mine.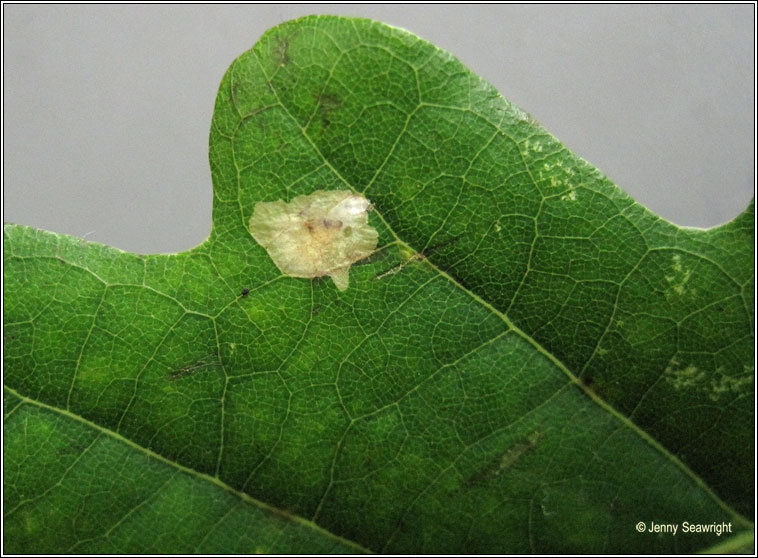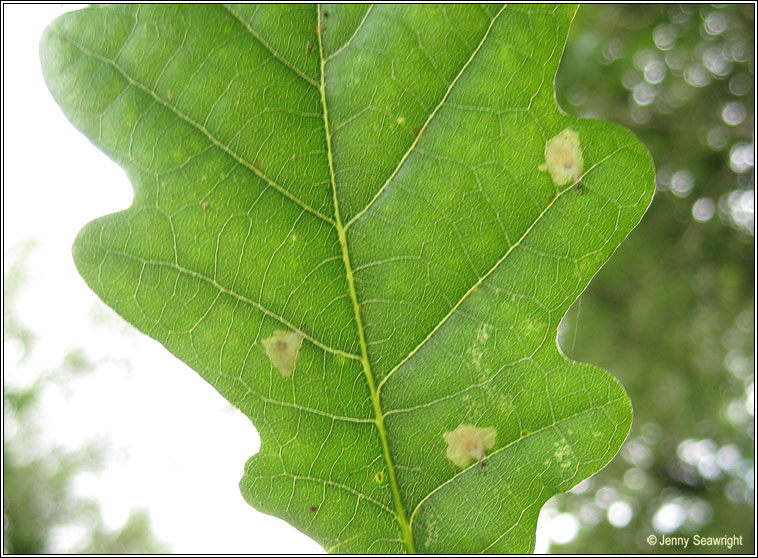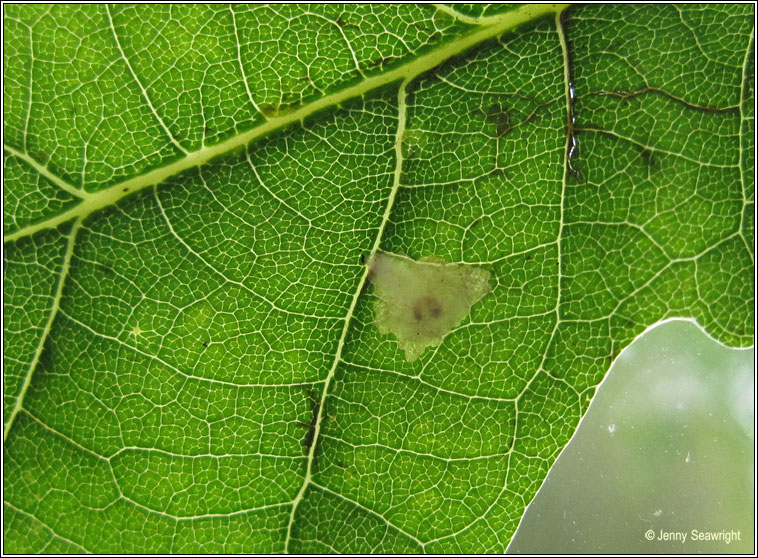 Tischeria ekebladella
Leaf mine on Oak, Quercus. Glengarriff, Co. Cork, SW Ireland. August 2011